Morning friends!
This may be my favorite What I Ate Wednesday ever.  It makes me drool just thinking about everything!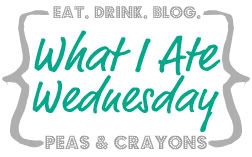 So far, Seattle and LA have been my favorite two cities to eat in.  It is so easy to find fresh, healthy things.
You can check out our eats from Northern California from last week's WIAW. 
Louisville doesn't have a ton of vegan restaurants, so we decided to focus on eating at the highly recommended vegan places.
Here are our favorites in the order we ate them.  Trying to rank them would be impossible!
Holy yum!  We both got one of their bowls and they were both to die for.  The cashew cheese that went over the bowl on the right was so delicious.  I usually don't like cashew cheese, but this was phenominal.
The coolest part is that we sat right next to Robin Tunney from The Mentalist!  We love The Mentalist, so it was really cool for us.
I tried hard not to stare!  lol
Native Foods Cafe in Newport, CA
This is like a fast food healthy place.  So delicious though.  They have everything clearly marked what is GF.  It was 10 pm by the time we got there, so we didn't want anything too heavy.
We shared the Raw Chopped Salad, Black Bean Soup, and the sweet potato fries.  Those fries are to die for!
Bobbi told me about this place when I asked for suggestions.  It is completely vegan and mostly GF.
I got the best veggie burger I have ever had over a salad.  Whatever sauce they used, I could drink!  lol  Luvy got the mac and cheese sandwich with a side salad.
The place was too cute inside, and they gave us a sample of elderberry juice.
I don't know where I came across this gem, but I'm so glad I did!  This was a delicious meal.  (Sorry for the bad lighting here!)
We shared the Vegan Shish Kabobs and the Moroccan Vegetable Tagine.  I have got to figure out how to make that tagine!
I usually don't like eating out so much on vacation, but this was a major exception.  I could frequent all of these places over and over.
Thanks for hanging around for my weird WIAW… next week back to the regular scheduling!
Have you been to any of these places?
What is your favorite city to eat in?
Ever spotted a celebrity??